Creativity Is Our Passion
Founded in 1972 by Ravi Jasra as a traditional pre-press bureau, JASRAS today has evolved into the most recognisable brand in India. Today it is one of the leading, full-service digital production firm, capable of serving needs of marketing and advertising businesses, from concept & design support through page composition & production, to digital output and direct to press technologies. With its signature brand of technical and quality expertise, JASRAS has steadily built enviable countrywide reputation for providing unmatched pre-press and digital printing services to marketers, advertising firms, publishers, printers, graphic designers, and many more. Our philosophy is of viewing ourselves as an extension of our clients' business, JASRAS today is the industry's benchmark for quality in India.
JASRAS has been serving its clients for over five decades.
JASRAS has been serving its clients for nearly five decades.
JASRAS pioneered in India as the first (and currently the largest) pre-press and digital printing house.
JASRAS deploys the latest Environmentally Friendly Digital Printing technology using direct to surface environmentally friendly UV cured pigmented inks.
JASRAS has a pan India presence and a 24×7 facility run with a dedicated team for printing and installations
JASRAS core competence is reproducibility of true colour and on various surfaces & mediums.
Our goal is to be the most technically competent processing and printing house in our country, providing the highest level of customer service, backed by our dedication to excellence and integrity in everything we do.
The most advanced technology available today is at the heart of all our operations but the soul remains our
PEOPLE

.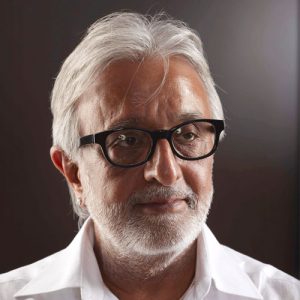 The dynamic Ravi Jasra who founded the company in 1972, heads Jasras as the Chairman and Managing Director. He has over fifty years of in-depth experience in all facets and is acknowledged as the most proficient technologist in this field. It is entirely due to his perseverance and untiring efforts that today Jasras is used as the industry benchmark in quality and technological excellence even by competitors.
In our constant effort to garner exceptional talent for the company, we provide an environment of undisputed personal and professional growth. Our environment is full of fun and learning, and we persevere towards absolute satisfaction of our client. Under the guidance of Ravi Jasra, our enterprise is steered towards success and motivated to evolve constantly.
Over 10,000 sq. ft. of production facility located centrally in Mumbai, with state-of-the-art machinery that is operational 24×7 all year round.
Infrastructure & Technology
Our revolutionary printing technology is astonishing for creating internal & external signages, environmental graphics, wall murals etc. and is especially meant for architects, interior designers and retailers. We print utilising Environmentally Friendly UV cured ink and can print on any surface.
For optimisation, the production workflow and resources are segmented into specialised departments; one for ideating & design, one for image manipulation & composition through most innovative digital re-touchers, one for specialised page imposition, planning & artwork creation manned by experienced operators skilled in all printing methodology and the one with a specialised proofing team for film-based or digital output. The production facilities include high-end high-resolution scanners, facilities for photo restoration, equipments for digital as well as specialised concept proofing on a variety of substrates.
We are associated with FESPA for digital printing, which encompasses wide format digital, pad printing and similar processes, and is the innovation leader in India

We are respected members of Specialty Graphic Imaging Association (SGIA), an organisation that supports us in enhancing customer satisfaction and connects us to a global network.

We have enrolled ourselves with International Sign Association (ISA), and from there, we discover industry insights and inspiration for innovation.

Affiliated with the Green Building movement, as a member of IGBC, we are part of a community of professionals who charter the green building path for India.
Our strict adherence to quality comes from
our total commitment to customer
DELIGHT

.
We at JASRAS are committed to 'Delight' our customers by providing products and services which satisfy their stated and implied needs.
We would strive to keep pace with technology by continually upgrading it and maintain high level of quality by periodically reviewing our Quality Management Systems.
It shall be our endeavor to provide error free and on time delivery to our customers for superior value additions.
We will serve with the image of being the best at what we do.